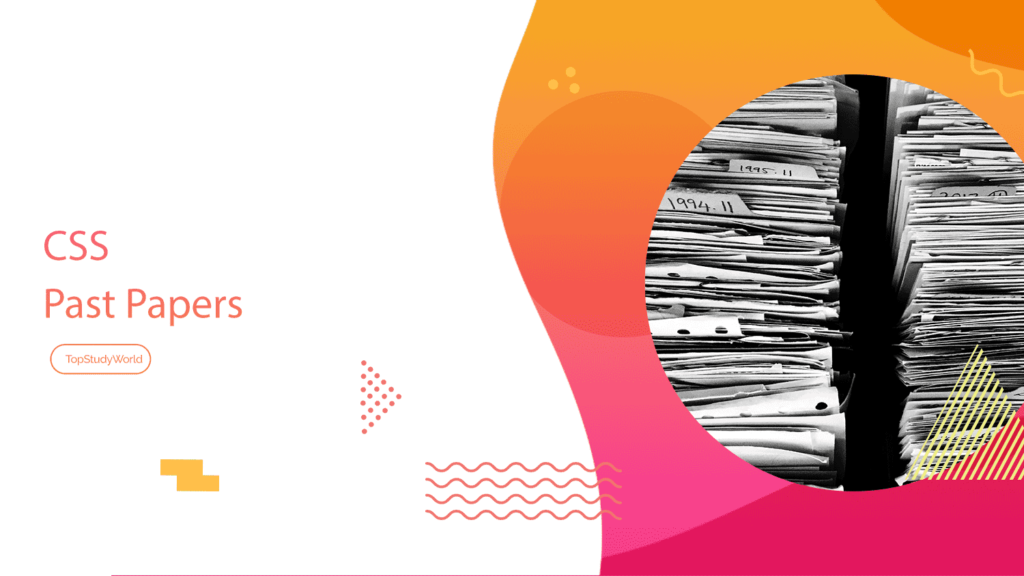 Planning to prepare for the CSS exam? Then you are in luck.
Without wasting your time, here you can download the past papers of CSS in PDF.
Let's begin with our topic.
CSS stands for Central Superior Services. It is the civil service of Pakistan that is responsible to manage the bureaucratic operations of the Government of Pakistan. Every year, Public Service Commission (PSC) announces the dates for CSS exams and thousands of applicants apply for CSS exams.
The CSS exams are held every year under the supervision of Federal Public Service Commission (FPSC). The main purpose of these exams is to recruit candidates for Grade 17 and above in the government offices. The applicants who qualify these exams are appointed on different posts in different departments according to their qualification.
CSS exams are conducted by FPSC for hiring of recruitment of civil servants and bureaucrats in Pakistan. There is an age restriction for the exams.
There are written and medical tests involved in the procedure of CSS examination. Written test is held first and medical tests are held after that. After passing both these tests, candidates are called for interview by FPSC.
Written test includes 12 papers which are compulsory as well as optional. There are 6 compulsory subjects which include Essay (100 Marks), English (100 Marks), Current Affairs (100 Marks), Islamic Studies/Ethics (100 Marks), Pakistan Affairs (100 Marks) and General Science and Ability (100 Marks).
1. CSS Compulsory Subjects:
2. Optional CSS Subjects:
As mentioned above, there are many groups from which the person can select their subjects. We are going to give them one by one.
Group I CSS Past Papers
Group II CSS Past Papers
Group III CSS Past Papers
Group IV CSS Past Papers
Group V CSS Past Papers
Group VI CSS Past Papers

Group VII CSS Past Papers
These are the links for the past papers. Hopefully, that you will advance further with the help of these past papers links.